14 July 2010
Until now these were only posted over on the Facebook Page. I'm going to start cross posting them here also.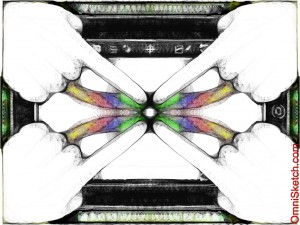 These and other great OmniSketch creations can be seen in the Online Gallery.
13 July 2010
The OmniSketch Online Gallery recently exceeded 250 picture posts. I'd like to thank everyone for contributing! I love to see new creations by the OmniSketchers out there. Keep them coming please!
You can also post your creations to the OmniSketch Facebook Page.
9 July 2010
Artist JSB created this drawing using OmniSketch and then colored it in Sketchbook Pro. This is a great example of how you can use the strengths of multiple Apps together to create something amazing.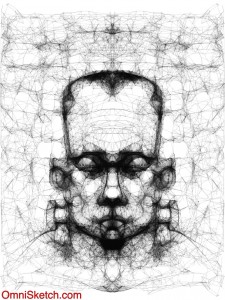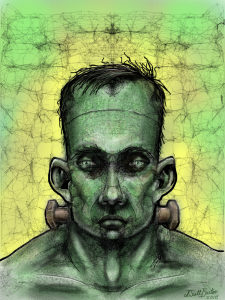 Keep up the great work JSB!
8 July 2010
Click the images to see the full image.
[column width="30%" padding="2%"]

by Wes

by Guillermo_Martinez

by Skubasteve[/column] [column width="30%" padding="0"]

by JSB

by Nh0om

by Robert Nino[/column] [column width="30%" padding="0"]

by Robert Nino

by Guillermo Martinez

by Wes[/column] [end_columns]
Check out the full OmniSketch Online Gallery.
7 July 2010
I missed this review that appSized.com did of OmniSketch on 6/10/10. Although I do remember approving the picture they did for the Online Gallery.
With a pretty big offering of unique brushes and flawless drawing, Omnisketch is a great app to just let loose and still come up with a great overall design. At a price of $1.99, it's chock full of features that make for quality drawings and relative ease of use - definitely a great app to have without hurting your walet.
Click here for the full review.
7 July 2010
I've spiced up the header for this site with some awesome artwork created with OmniSketch by JSB.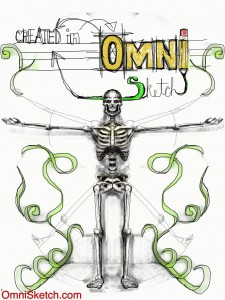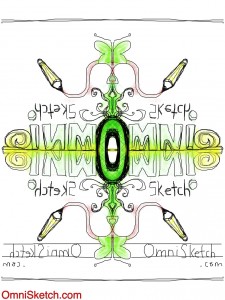 Everyone keep the Online Gallery uploads coming! I really like to see your artwork and I'm sure everyone else does too!
Also, please spread the word about OmniSketch. Post your work to Twitter and Facebook!
6 July 2010
Click the images to see the full image.
[column width="30%" padding="2%"]

by JSB

by Robert nino

by Scarlet rose[/column] [column width="30%" padding="0"]

by JSB

by Melissa M

by Leah Robin[/column] [column width="30%" padding="0"]

by Gregorgallery

by Ivncote

by Anonimous M[/column] [end_columns]
Check out the full OmniSketch Online Gallery.
5 July 2010
Version 1.3 of OmniSketch has been released by Apple. This is a bug fix release that includes a fix to the Twitter post text, a fix with the Clear blend mode and also you will now be prompted to confirm deleting a sketch from the gallery.
This release also adds the ability to turn the toolbar Auto Hide feature off.
Also I wanted to mention something about Facebook, Twitter and the security of your online accounts. OmniSketch uses OAuth authentication in order to post on both Facebook and Twitter. What this means is that when you are prompted for your Facebook or Twitter password the OmniSketch App isn't actually getting that information. OmniSketch displays a Facebook or Twitter web page and you provide your username and password to Facebook or Twitter and they provide OmniSketch with a "key" that allows it to post on your behalf. The OmniSketch App never has direct access to those accounts and you can revoke access to OmniSketch any time you want.
Also, OmniSketch will never make posts to Facebook or Twitter without you knowing about it.
28 June 2010
I've been receiving mixed reviews for the toolbar auto hide feature added in version 1.2 This feature automatically hides the toolbar when you start drawing and shows it again when you remove your finger from the iPad screen. Some people love it and others hate it.
I've submitted a new version to Apple for review that allows you to turn the auto hide feature on or off. I've also added a confirmation dialog when deleting a picture to prevent you from accidentally deleting your work.
It will most likely take about a week for this update to get through Apple's review process. So look for it early next week.
28 June 2010
Olathe, Kansas - Independent developer Richard Taylor today announces OmniSketch 1.2, the next release his procedural drawing tool developed specifically for the iPad device. Drawing on your iPad has never been easier. OmniSketch allows you to create dazzling and dynamic full color creations. Easily share your creations with friends and family using the OmniSketch Online Gallery, by posting them to your Facebook Wall or by Tweeting them on Twitter.
PadGadget.com says: "Now you might be reading this thinking, "There are already a large number of really good painting and drawing tools so what does OmniSketch bring to the game?" Instead of standard brushes and pencils, OmniSketch's brushes use mathematical algorithms to draw patterns which interact with previously drawn lines to produce a cool sketch with detailed effects."
and: "One of the coolest OmniSketch features is its mirrored drawing mode. You can opt to have your strokes mirrored across your iPad's screen (top and bottom, left and right or both options) to produce really stunning designs."
iTunes App Store Customer Reviews: airmouse1221223 said, "What I think is really cool though is that they have mastered a sort of pressure sensitivity effect without the ipad having pressure sensitivity. The faster you go, the bigger the pattern. Brilliant!"
Keywiz said, "Great art fun on the Ipad. Different then the other art programs I've tried with a unique feel to it. If you enjoy doing art on the Ipad you are gonna want this!", on Jun 12, 2010.
Thenight said, "Amazing art program. You never know what master piece you will create this time!", on Jun 14, 2010.
OmniSketch 1.2 adds 6 amazing new procedural brushes, Facebook and Twitter integration, the ability to draw with up to 3 fingers at the same time and Blend Modes. Blend modes allow you to change the way colors blend together when drawn on top of each other.
Unlock your inner artist with one of the best drawing tools available for the Apple iPad. With OmniSketch, store a nearly unlimited number of pictures in your local gallery and show them off to your friends and family with the slide show feature. Show off your creations to the world by submitting them to the online photo gallery, posting them on your Facebook Wall or Tweeting them with Twitter. Mirrored drawing modes allow you to create beautiful symmetrical and even kaleidoscopic paintings.
Full List of Features: * 24 amazing brushes draw shapes and patterns automatically * Blend Modes (Lighten, Darken, Color Dodge, Color Burn, etc) * Draw with up to 3 fingers at the same time * Intuitive user interface * Mirrored Drawing – Vertical, Horizontal and Kaleidoscope mode * Eraser plus the Clear Blend Mode allows you to use any brush as an eraser * Line width adjustment * Opacity adjustment * Brush custom adjustments * Full color support with an intuitive color picker * Selectable background color * Gallery allows you to view, add, edit, delete and export your artwork * Built in slide show feature lets you show off your creations * Full undo/redo * Draw in portrait or landscape mode * Online gallery lets you share your pictures with friends, family and the world * Post your artwork to your Facebook Wall * Post your artwork to Twitter
Device Requirements: * Compatible with iPad * Requires iPhone OS 3.2 or later * 2.3 MB
Pricing and Availability: OmniSketch 1.2 is $1.99 USD (or equivalent amount in other currencies) and available worldwide exclusively through the App Store in the Entertainment category. Members of the media please contact Richard Taylor to obtain a promotional coupon code for a free copy of OmniSketch for review.
OmniSketch Website Purchase and Download YouTube Videos Online Gallery Press Kit App Icon
Richard Taylor is a software engineer with 20 years of software development experience. Richard plunged into iPhone development during the first iPhone SDK beta and has been plugging away with the iPhone SDK ever since. Quality iPhone/iPad Apps and happy customers are his ultimate goal. Copyright (C) 2010 Richard Taylor. All Rights Reserved. Apple, the Apple logo, iPhone, iPod and iPad are registered trademarks of Apple Inc. in the U.S. and/or other countries.