2 September 2010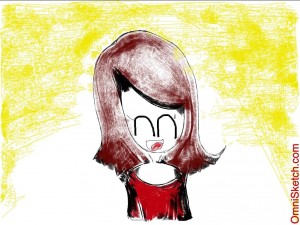 1 September 2010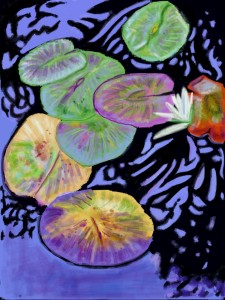 31 August 2010
This is our first Sketch of the Day created on an iPhone or iPod Touch. Great Work!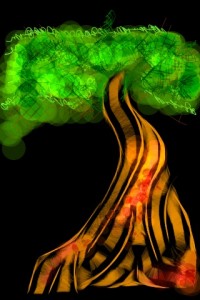 30 August 2010
iPadSoft.nl in the Netherlands did a nice review of OminkSketch.
The site is in Dutch so if you don't speak the language you'll need to translate.
30 August 2010
Olathe, KS (PRWEB) August 30, 2010
Software Logix, LLC today announces OmniSketch 1.4, the next release its popular procedural drawing App. Version 1.4 adds support for iPhone and iPod Touch along with iPad in a single App. Drawing on your iPad, iPhone and iPod Touch has never been easier. OmniSketch allows you to create dazzling and dynamic full color creations. Easily share your creations with friends, family and the world using the OmniSketch Online Gallery, by posting them to your Facebook Wall or by Tweeting them on Twitter.
"Now you might be reading this thinking, "There are already a large number of really good painting and drawing tools so what does OmniSketch bring to the game?" Instead of standard brushes and pencils, OmniSketch's brushes use mathematical algorithms to draw patterns which interact with previously drawn lines to produce a cool sketch with detailed effects." – PadGadget
"One of the coolest OmniSketch features is its mirrored drawing mode. You can opt to have your strokes mirrored across your iPad's screen (top and bottom, left and right or both options) to produce really stunning designs." – PadGadget
OmniSketch 1.4 is a universal App that runs on iPad, iPhone and iPod Touch and has all of the same amazing features on all of the devices. This version also allows artists to set the orientation of their pictures so they are displayed correctly when uploaded to the online gallery, Facebook and Twitter.
Unlock your inner artist with one of the best drawing tools available for the Apple iPad, iPhone and iPod Touch. With OmniSketch, you can store a nearly unlimited number of pictures in your local gallery and show them off to your friends and family with the slide show feature. Show off your creations to the world by submitting them to the online photo gallery, posting them on your Facebook Wall or Tweeting them with Twitter. Mirrored drawing modes allow you to create beautiful symmetrical and even kaleidoscopic paintings.
Full List of Features:
24 amazing brushes draw shapes and patterns automatically

Blend Modes (Lighten, Darken, Color Dodge, Color Burn, etc)

Draw with up to 3 fingers at the same time * Intuitive user interface

Mirrored Drawing - Vertical, Horizontal and Kaleidoscope mode

Eraser plus the Clear Blend Mode allows you to use any brush as an eraser

Line width adjustment

Opacity adjustment

Brush custom adjustments

Full color support with an intuitive color picker

Selectable background color

Gallery allows you to view, add, edit, delete and export your artwork

Built in slide show feature lets you show off your creations

Full undo/redo

Draw in portrait or landscape mode

Set image orientation

Online gallery lets you share your pictures with friends, family and the world

Post your artwork to your Facebook Wall

Post your artwork to Twitter
Device Requirements:
Compatible with iPad, iPhone and iPod Touch

Requires iPhone OS 3.0 or later

2.8 MB
Pricing and Availability: OmniSketch 1.4 is $1.99 USD (or equivalent amount in other currencies) and available worldwide exclusively through the App Store in the Entertainment category. Members of the media please contact Richard Taylor to obtain a promotional coupon code for a free copy of OmniSketch for review.
OmniSketch Web Site Purchase and Download YouTube Videos Online Gallery
Software Logix, LLC owner Richard Taylor is a software engineer with 20 years of software development experience. Richard plunged into iPhone development during the first iPhone SDK beta and has been plugging away with the iPhone SDK ever since. Quality iPhone/iPad Apps and happy customers are his ultimate goal. Copyright (C) 2010 Richard Taylor. All Rights Reserved. Apple, the Apple logo, iPhone, iPod and iPad are registered trademarks of Apple Inc. in the U.S. and/or other countries.
30 August 2010
29 August 2010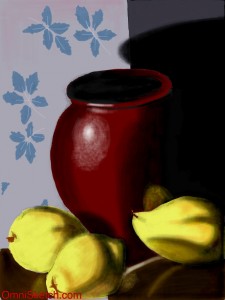 28 August 2010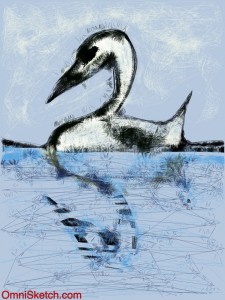 27 August 2010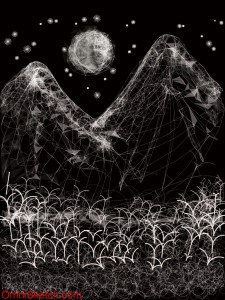 26 August 2010