OmniSketch is the #5 Most Popular iPad Entertainment App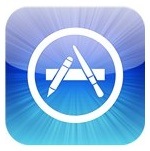 Out of 700+ Entertainment Apps for the iPad OmniSketch is now the 5th most popular! I'd like to thank everyone who's purchased the App. It really encourages and me to add more awesome features to OmniSketch.
I'll be submitting the next release in the next few days. It will include more brushes and some really cool new features. Keep on the lookout for the update.
Lets get this App to #1!
Dialogue & Discussion